One of my favorite brands of pantyhose is Hanes Silk Reflections. I always get the non-control top, reinforced toe style. IMHO, Silk Reflections are a reasonable compromise in terms of price and quality. They are not quite as fine as some of my preferred European brands, but they are still pretty good.
And the price is great, especially if you buy in bulk. Normally, I find Silk Reflections in stores for about $8 per pair. If you buy directly from the Hanes website when there's a sale, you can get four pairs for about $21, or $5.25 per pair, which is over a third off the regular price.
Not only that, if you spend more than $75, shipping is free (I always spend more than $75 at a time anyway).
That same site also sells L'eggs in multi-packs, but the savings aren't quite as dramatic as with the Silk Reflections. IMHO, L'eggs are like the McDonald's of pantyhose--I wear them mostly because they're cheap per unit. And, while they are not bad as far as quality, there are definitely much better options out there.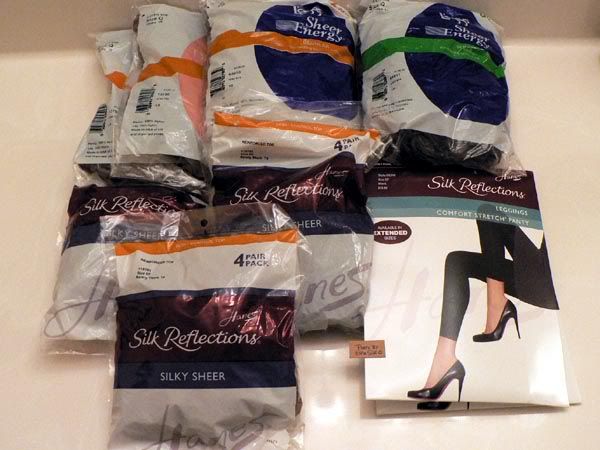 While the website descriptions of the bulk pantyhose say "slightly imperfect," I have yet to notice any flaws in these pantyhose. IMHO they are a bargain.
Visit the Hanes/L'eggs website
here
.